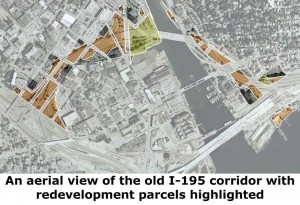 A few years ago I attended the "Re-Imaging Urban Highways" program in Philadelphia. Organized by Drexel University and The Next American City, the event was a who's who of visionary planners at the top of their game discussing urban highway removals. The presentations focused on portions of the Interstate system that cut through cities and ways in which communities, planners, and local politicians can ameliorate the negative impacts of these highway segments.
The history of the Interstate System is long, and going into it here may squander the 10 readers I have left, but I'm willing to take that chance.  The core decisions which led to the Interstate being built through cities were made by the U.S. Bureau of Public Roads, the highway lobby, and an array of other people at the state and local level in an effort to "renew" cities, sell cars, and move people as quickly as possible from their offices to suburban homes.
Highway promoters and builders envisioned the new interstate expressways as a means of clearing slum housing and blighted urban areas. These plans actually date to the late 1930s, but they were not fully implemented until the late 1950s and 1960s. Massive amounts of urban housing were destroyed in the process of building the urban sections of the interstate system.

By the 1960s, federal highway construction was demolishing 37,000 urban housing units each year; urban renewal and redevelopment programs were destroying an equal number of mostly-low-income housing units annually. The amount of disruption, a report of the U.S. House Committee on Public Works conceded in 1965, was astoundingly large. As planning scholar Alan A. Altshuler has noted, by the mid-1960s, when interstate construction was well underway, it was generally believed that the new highway system would "displace a million people from their homes before it [was] completed."A large proportion of those dislocated were African Americans, and in most cities the expressways were routinely routed through black neighborhoods.  Raymond A. Mohl, The Interstates and the Cities: Highways, Housing, and the Freeway Revolt
In the mid 20th century, traffic engineers viewed cities as traffic problems to be solved, and often times  neighborhoods were destroyed in the name of moving traffic efficiently. As urban living and the reputation of cities have seen a resurgence during the last 20 years, these anachronistic viaducts have created more problems. Places like San Francisco, Portland, Providence, and Boston were left with blighted freeway ribbons through prime (sometimes waterfront) real estate. To paraphrase Peter Park, former Planning Director of Denver and Milwaukee and Loeb Fellow at Harvard: "We used billions of dollars of federal money to devalue some of the most valuable real estate in America." It's not just a real estate issue, either. California has issued warnings about building housing within 500 ft of freeways due to their known health impacts, which include increased risk of heart attacks, strokes, cancer, asthma, autism and dementia.

As much as urban highway removal is about getting rid of polluting structures which divide neighborhoods, it's also about economics.  A comment made by the panel at "Re-Imaging Urban Highways" rang especially true: The land dedicated to urban freeways is an open faucet leaking money from the city. Instead of property tax revenue, new businesses and population growth, these highways consume land, depress land values, and give nothing back except a marginally shorter automobile trip for (usually non-resident) commuters.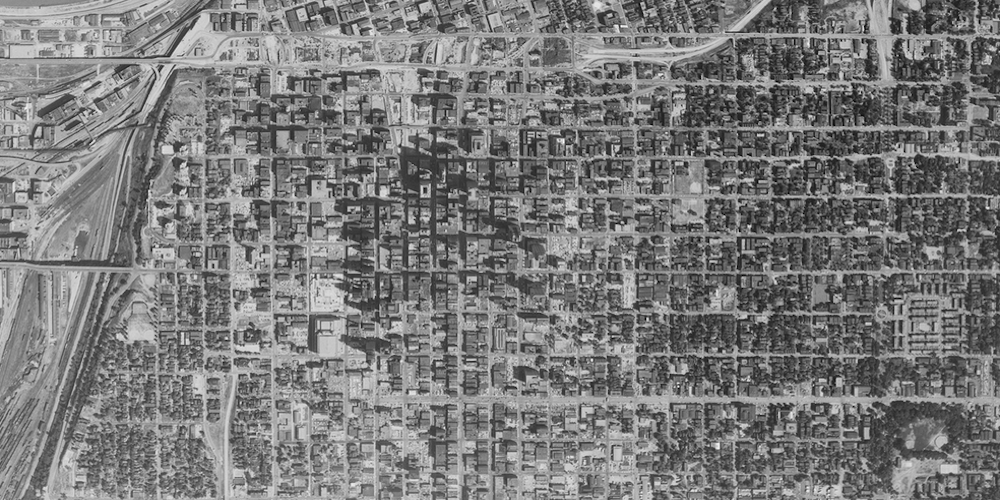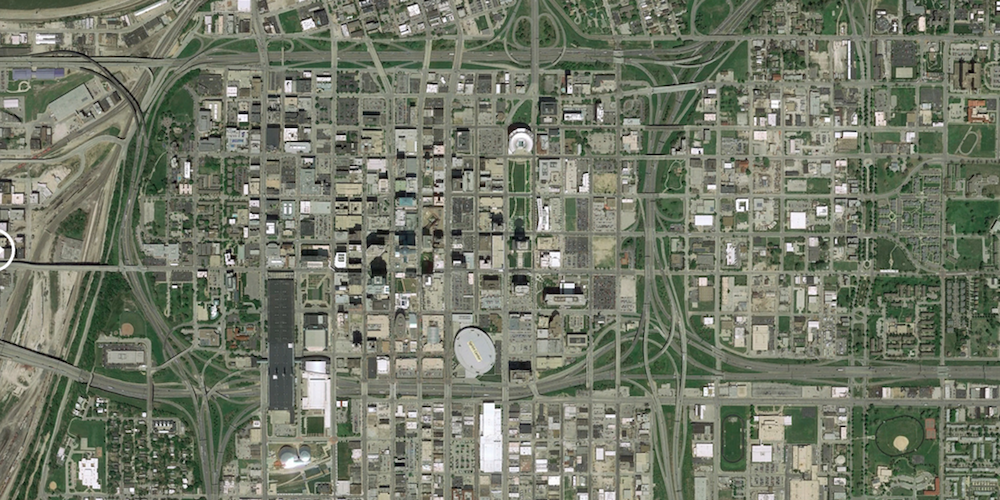 But getting rid of urban highways sometimes takes an act of god, or god-like political will and community mobilization. To paraphrase Thomas Deller, Director of Planning + Development, City of Providence, many state DOTs don't care about cities – but they should.  In Providence, where I-195 was torn down to create 20 acres of  land which will be used to improve the social, economic and environmental health of the city core, requests by city officials for RIDOT to study highway removal alternatives were originally ignored. It took work by community groups which pushed the hand of the governor to demand that RIDOT study highway removal. Other removals, like the Embarcadero in San Franscisco, were catalyzed by earthquakes, while proposals like the I-95 Philadelphia highway cap are piggybacking off of regularly scheduled highway repair/rebuilds. If hundreds of millions are being spent to repair infrastructure, why not make the city a better place for it?
Hearing about the successful highway removal in Providence reminded me of US 40 in West Baltimore and I-345 in Dallas. A recent study by TxDOT identified many of the deleterious issues associated with urban highways I've discussed here and proposed an array of design remedies, including tearing down I-345 in Downtown Dallas.   If there's some good that came out of urban highways, it's that these structures serve as land banks which can spark imaginations and encourage planners and politicians to re-imagine what neighborhoods can be.
If you'd like a closer look at the real world results of urban highway removals, check out the Seattle Mobility Plan's case studies for a rundown of projects all over the world. The Institute for Quality Communities at the University of Oklahoma also has before and after photos of urban highways. Finally, if you have an hour to spare, Congress for New Urbanism hosted a discussion about the traffic impacts of highway tear downs and how to sell these projects to politicians and the public.